Written by Rasesh Tanna
Monday, 03 September 2007
The new Digital photo frame from Toshiba comes with motion picture support. So now your digital photoframe will not only be able to browse through pictures but also will read from SD/MMC/CF and Memory stick Duo Pro cards along with Usb 2.0 drives.
The DPF7XSE has a 7 inch screen with a resolution of 800 x 480 which is pretty good and one of the best in its class. The digiframe is capable of playing JPG, MP3, WMA, MPEG-4 and DivX files. It also comes with one-watt stereo speakers for quick video play.
In addition to all these, there is also a remote to change tracks!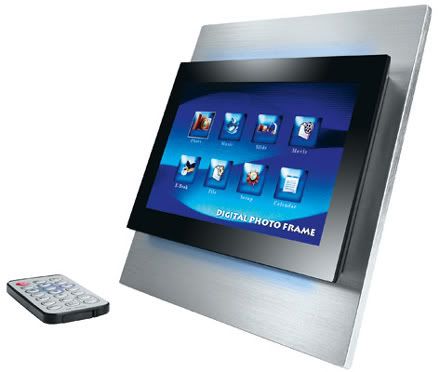 Subscribe in a reader